People, people, people – the future of work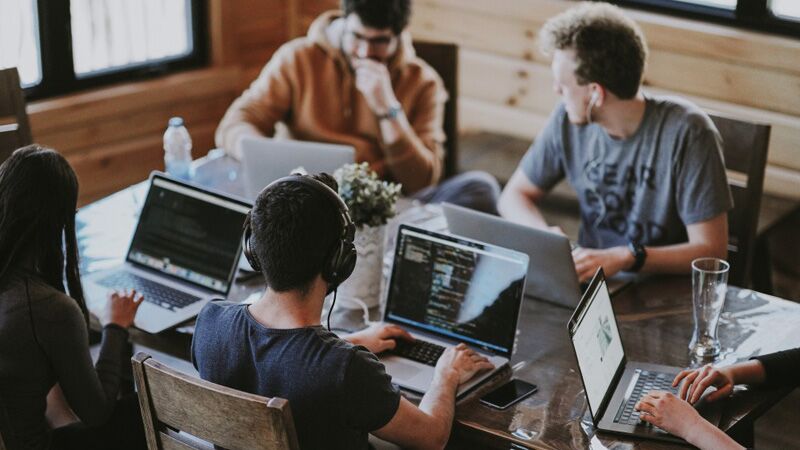 by Adele Rose, 3R Group Chief Executive
What is the future of work? Is it a world filled with automation – machines ceaselessly performing tasks humans once did, never tiring, never falling ill, generating maximum profit?
I believe he tangata, he tangata, he tangata (it is the people, it is the people, it is the people). I believe this because there is a shift starting to happen in business in which the impact of what we do is becoming an important metric of success.
In the recent Institute of Directors Magazine overview by Chief Executive Kirsten Patterson, she states the seasons are changing. The skills needed to lead through the future of work challenges of tomorrow are quite different to the traditionally valued skills of yesterday.
Kirsten reminds us that regardless of whether the robots are knocking on the door to your office yet or not, the new valuable skills for the future of work are our adaptability quotient, and our ability to be lifelong learners. It was Mahatma Gandhi who said we should, "learn as if we were going to live forever."
One of the great thinkers of our time on the future of work, Chris Kutarna, spoke at the recent Pacific Summit on the Circular Economy, which I attended. He reminds us that we can plan for the future we can see – the future that, from where we're standing now, we know is coming. However, he asks us "what about the future we can't see?"
Chris challenges us to shift our thinking – our ability to conceive what is coming next – from an organisation-centred economy where people are sought to perform valuable tasks, but are also seen as a "cost", and innovation is about inventing new tasks machines can do and new products and services for people to consume, into a people-centred economy where tasks are sought that make people's labour valuable, and innovation focusses on coming up with new tasks people can do to earn a better living.
The focus should be on people – new and valuable skills, purposefulness and exercising our brains with fourth dimensional thinking.
Anyone who knows me and what 3R Group is about (product stewardship and the circular economy) may be wondering why I am writing on this topic. But there is a strong connection between putting people at the centre of future work planning and sustainability.
Less than five years ago investment in sustainability was seen as an optional extra – today it's taking its place at the boardroom table alongside health and safety and wellbeing as the new and important agenda items.
3R has the opportunity to work with producers of goods to decouple their resource use from the low-wage economy and embrace regenerative design through product stewardship.
Product stewardship is where the producer and users of a product are responsible for capturing it, regenerating it and reusing it in a continuous cycle. It is also where the "cost" of people is most noticeable, and we are constantly challenged to decouple that cost to the bottom line from the "value" of stewardship.
I mentioned before the future of work is about people, people, people. We are currently witnessing the rise of the impact enterprise and social enterprise structures, which enable meaningful work, and might I add drive a significant level of innovation.
One example is that of 3R child car seat recycling programme, SeatSmartTM, developed in conjunction with Plunket, which utilises their relationship with the Department of Corrections for the dismantling of the seats. The programme has grown so quickly it has turned to social enterprises – which provide paid work for people who are disabled, disadvantaged or marginalised – to help keep up with the dismantling.
PaintCreteTM is another. Paint from the paint and packaging take back programmes we manage for Resene and Dulux can be used as an admixture in concrete, replacing the amount of cement required. This results in a reduced carbon event, provides meaningful work for those who manufacture the admixture, and the costs of production is included in the end-of-life levy.
3R is the programme manager of the Glass Packaging Forum's accredited product stewardship scheme. It works to maximise the amount of glass cullet available for recycling to make new bottles and jars. Using this cullet means a lower carbon footprint as the need for virgin materials is reduced and the furnace can run at a lower temperate. Add to that the fact the entire process of getting the glass from consumers to the recyclers is an industry (and employer) in itself.
These are just a few examples, and it can be argued product stewardship is in its infancy in New Zealand.
It's important to remember a circular economy solution is not confined to one product alone – it takes in a much wider view of impacts or opportunities on people, society, the environment and economy.
While 3R has always been a purpose driven business, and we have always measured our performance on the positive environmental, social and economic impacts we make for our team and our customers, we ourselves are in the midst of a change in the structure of our business to position it as an attractive investment proposition for the new emerging "impact" investor. These investors measure positive impacts before return on their investment. Often, they "give back" their dividends for purposeful causes.
For 3R, the future of our work, and how we interact with it as people, is going to change and morph over time. We will be highly challenged to look beyond the traditional three-year planning cycle, to have flexible workplaces, to be creative in how we use data and use our imaginations, and to nurture shifting skills and education requirements so we are ready for the opportunities of the future.
We know it's possible because it comes naturally to our indigenous people – their future of work is shaped by what has gone before, the decisions their ancestors have made for them, and the decisions they need to make for their children's children – they "conceive" that future to guide their work in the current day.
So, I challenge you. When imaging the future of work, put people at the centre.