NZ's waste strategy – the good, the bad and the opportunities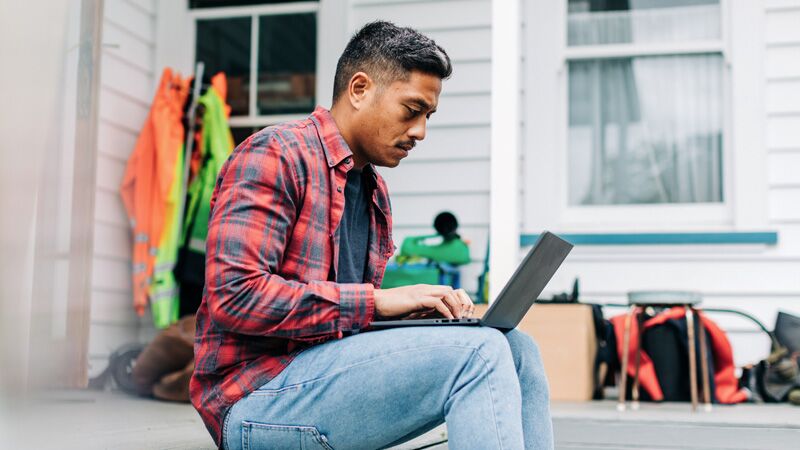 New Zealand has long been told it's doing a rubbish job on waste. The average Kiwi produces more of it every year than almost any other member of the OECD.
The NZ Government's newly released Te Rautaki Para Waste Strategy (Getting rid of waste for a circular Aotearoa New Zealand) aims to tackle the problem head on. While it's a high-level document, it outlines a direction that puts the circular economy and product stewardship front and centre.
The good
It's ambitious
It aims to put the circular economy at the heart of society – from the way things are made, used, and dealt with at the end of life, through to the systems for things like resource recovery, planning, funding, investing, reporting and behaviour change.
The strategy lays out a three-phase plan for embedding the circular economy in Aotearoa New Zealand.
By 2030, circular economy-focused systems are running well and behaviour is changing.
By 2040, the circular economy is expanding and becoming the norm – what people expect and want.
By 2050, we have a low-emission, low-waste circular economy.
Bringing everything together
Instead of treating waste and climate change as separate problems, it recognises the role waste and waste solutions play in emissions reduction.
Clear expectations for everyone
The strategy sets targets for waste reduction and suggests that responsibilities (duties of care) for citizens, business and government will be locked in by legislation. This will help guide decision making by businesses.
Harnessing the power of business
Product stewardship can enable system-level change and business has a key role to play. Te Rautaki Para Waste Strategy proposes more product stewardship, both voluntary and regulated, including a pipeline of regulated schemes.
Government has already taken some serious steps forward, with the priority products announcement in 2020, but it's fair to say working within the current legislation Waste Minimisation Act 2008 has proven quite cumbersome.
In other words, stewardship doesn't fit the current box created by legislation – a more flexible box is needed.
The waste strategy proposes the new legislation uses a wider extended producer responsibility (EPR) framework to replace the product stewardship provisions in existing legislation.
Enforcement powers
Currently enforcement powers in the waste space are lacking. The strategy suggest that the new legislation will back targets and duties of care with enforcement for non-compliance.
Data focus
Data should be informing our evidence-based priorities and decisions about waste, but getting reliable data from throughout the supply chain has been tricky. By working on uniform data collection systems, we'll all be in a better position to know where we can make the biggest impacts – and importantly, measure progress against the targets.
The bad
Long timeframes
The long timeframes set out in the strategy are worrying.
While we must have time to create a robust action and investment plan, and formulate and develop infrastructure, targets set decades into the future have the potential to seem out of reach or too much like blue sky thinking. They also enable those producers who don't wish to steward their product an out for too long.
We believe there is scope for accelerating some of the timelines, particularly for product stewardship initiatives, that can make a significant difference and influence behaviour change.
Significant work has already been done to get the country's first regulated stewardship scheme operational by late this year, setting the groundwork for those to follow.
Action on reducing waste and tackling climate change must be urgent if New Zealand is going to meet its international emissions reduction obligations.
The opportunities
The waste strategy gives a clear signal that government wants product stewardship, the waste hierarchy and circular economy principals to be central to the New Zealand economy.
Businesses don't have to wait. They can rethink and redesign processes and products, collaborate with community and non-governmental organisations and, crucially, get started on product stewardship schemes right now.
The timelines in the strategy mean there is a chance for business to get ahead of the game, work with its whole value chain, including the resource and recovery sector, and lead from the front. This not only provides the opportunity to set yourself apart from the competition, but to lead the development of stewardship and waste reduction programmes in your industry.
Regulated stewardship is coming for tyres, electronic waste, single-use plastic packaging, synthetic greenhouse gases, agricultural chemicals and agrichemicals, with more expected to be declared priority products in the near future.
In our experience the best stewardship outcomes are achieved when industry is leading the charge by ensuring that the consumer is not left with the cost of their product at end of life. Now is your chance to do this.
The regulated product stewardship scheme for tyres, Tyrewise, is an excellent example. It's set to be the first regulated scheme in NZ history and pave the way for those to follow, with industry leading from the start through a scheme designed to take responsibility for tyres at end of life.
What's next?
This is a high-level document laying out a path for the country to transition to a circular economy. The detail of how this will be achieved will come next as Government works with stakeholders to develop an action and investment plan.
We aim to be part of the conversation and encourage other stakeholders, businesses and organisations to do the same.
Read Te Rautaki Waste Strategy here
If you think product stewardship might be a way for your business to play its part in the circular economy, download our guide.