Tyre recycling initiatives welcomed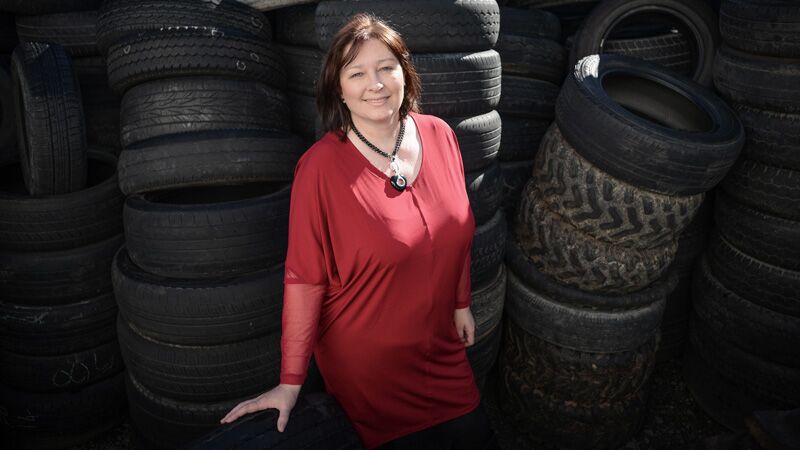 Recycling specialists 3R Group are welcoming today's announcement from the Minister for the Environment of $18.6 million in funding for used tyre recycling initiatives.
"There is no doubt that this is a positive step forward in dealing with the more than five million tyres that reach their end of life each year in New Zealand," said 3R Chief Executive Adele Rose, "however we are disappointed that these initiatives are not part of a wider product stewardship approach for tyres."
3R Group led the industry-supported Tyrewise project which proposed compulsory product stewardship for used tyres in New Zealand. Tyrewise would have seen the current $3-$5 per tyre disposal fee charged by the vast majority of tyre retailers scraped in favour of a compulsory $4.50 or $5 levy charged at point of sale or import.
"Moving to an upfront levy would have allowed the industry to take a pro-active approach to the management of used tyres, ending decades of stockpiling, failed recycling businesses, and illegal dumping, not to mention the wasted resources tyres represent when sent to landfill," said Mrs Rose.
The Tyrewise programme proposed initiatives like those announced today by the Minister but instead of being paid for by the taxpayer via the Waste Minimisation Fund, or worse by ratepayers covering the cost of clearing illegal stockpiles, the industry would have born the cost.
"Product stewardship would have helped fund new recycling and collection infrastructure, research and development, and effective tracking of used tyres, but it would have also ensured a stable flow of product which is one of the key reasons many initiatives have failed in the past."
Mrs Rose said that local and regional government views had been represented in the Tyrewise project: "Councils often bear the brunt of the used tyre problem and they will welcome the proposed National Environmental Standard also announced today which should help prevent illegal stockpiling.
"Unfortunately, these new funding grants will not alleviate the burden of dealing with the many tyre dumps currently littered around the country. Clean up will still fall on councils, and therefore ratepayers, as there is no allowance for legacy tyre piles as there would have been under the Tyrewise scheme."
Mrs Rose said it was pleasing to finally see some progress on 'rubber in roads' with a grant for Fulton Hogan for tyres in roading: "This is an end use that has been successfully implemented abroad and is proven to create quieter, safer, hardwearing road surfaces.
"Additional grants for research around using tyres on cycle trails, in the production of rubber underlay and soundproofing for buildings are all positive steps towards solving our used tyre problem and establishing end use markets"