SeatSmart celebrates 6000th seat
By Kiri Speirs on November 29th, 2017 in
Automotive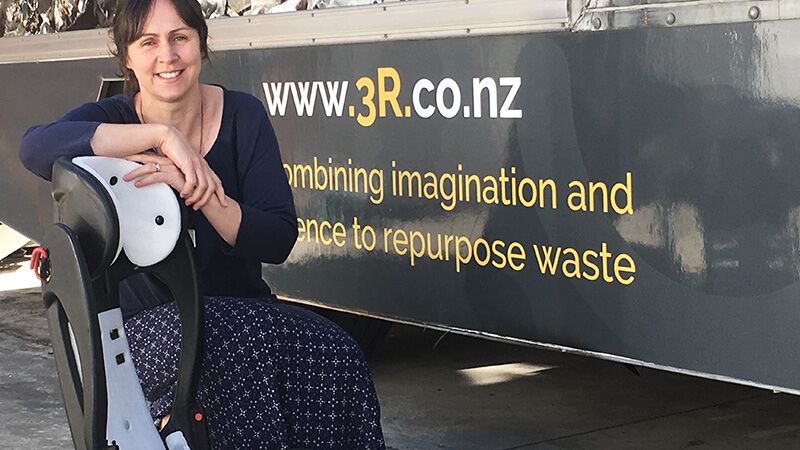 The 3R run SeatSmart child car seat recycling programme reached an exciting milestone when we collected our 6000th seat last month. The seat was collected from Baby on the Move Botany in Auckland.
The programme was officially launched in April 2016 with the aim of tackling the large number of child car seats going to landfill each year.
At least 40,000 child car restraints reach their expiry date each year in New Zealand. Most end up in landfill, despite around 90 per cent of a typical seat being recyclable. SeatSmart aims to tackle this waste issue and at the same time raise awareness of expiry dates on car seats which in turn improves safety for children on our roads.
The plastic from the seats is recycled into new products used in the building industry, and metal parts are also easily recycled. Straps from the seats are used to make recycled bags.
People with expired or damaged seats can hand them in at SeatSmart collection sites with a $10 fee (RRP) to cover the costs of recycling. This fee is waived or reduced in some regions where there is additional funding available.
Click here to find a collection location near you.