MyHazWaste collection nets 3.5 tonnes of chemicals in Central Hawke's Bay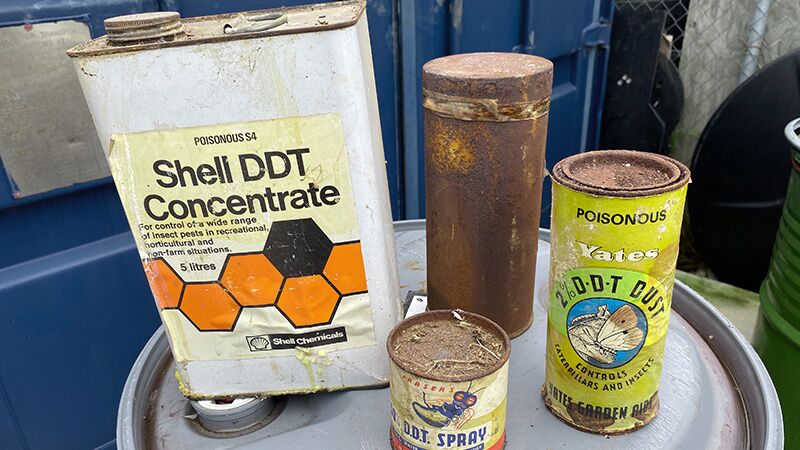 Residents in Central Hawke's Bay are 3.5 tonnes of hazardous household waste lighter thanks to the most recent MyHazWaste event, run by 3R Group's ChemCollect service.
The free to households event, held in Waipukurau in April and funded by Central Hawke's Bay District Council, offered residents the chance to safely dispose of everything from household poisons and cleaning products to motor oil, batteries, and pool and garden chemicals.
Among the usual materials were some interesting finds like banned chemicals 2,4,5-T, DDT, Dieldrin and even arsenic and highly corrosive and toxic hydrofluoric acid.
3R Group's National Programme Manager – Chemicals, Jason Richards says it's not uncommon to collect these sorts of chemicals.
"Often, homeowners aren't aware, or have forgotten they have these chemicals until there is a chance to clear them out and they have a dig in the back of the shed. It's good to know they are out of harm's way and will be properly disposed of."
Central Hawke's Bay District Council Utilities Officer Themba Ncomanzi says the council was very pleased with a successful event. "Getting 3.5 tonnes of hazardous waste out of the community so it can be safely disposed of is a great result," he says.
"The team at 3R made delivering the event for our residents easy and simple."
3R Group has been offering the MyHazWaste service since 2018, which provides councils with tailored hazardous household waste collection events. "They also provide an important education opportunity, allowing councils the chance to share existing and new ways of dealing with hazardous household waste with residents," Jason says.