Great DDT Muster off to a weighty start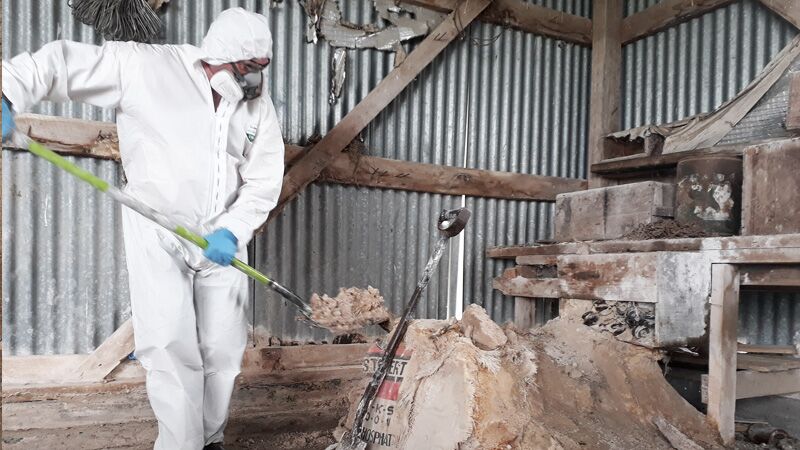 The collection of 2.3 tonnes of banned and highly toxic pesticides from a single farm continues to surprise, 3R Group ChemCollect manager says.
The Muster, which is managed by 3R, started in 2015 with the aim of ridding New Zealand of DDT and other obsolete pesticides containing persistent organic pollutants (POPs).
When the programme began it was estimated seven tonnes of chemicals likely to be persistent organic pollutants remained on properties around New Zealand. However, this quota was reached in just one year and funding was extended. The total collected volume to date now sits at 12.5 tonnes, and a substantial number of bookings are scheduled for collection over the summer.
3R Group's ChemCollect manager Jason Richards says the latest collection of 2.3 tonnes from one property shows that despite two years of collections, there are still far more POPs out there than anticipated, and this amount poses a substantial risk to health and the environment.
"It's really surprising that such large quantities are still present within the rural sector, but the farmer has taken action and now the risk has been removed."
DDT and other pesticides containing POPs haven't been sold or used in New Zealand for many years, due to known long-term impacts on human health and the environment, Mr Richards says. However, some properties still have them stored, either because the land owners don't know they are there, don't know what to do with them or are unwilling to pay for collection.
The collected chemicals are shipped offshore for appropriate disposal.
Financial support for The Muster has been provided through the Waste Minimisation Fund, administered by the Ministry of the Environment, as part of the government's obligations under the Stockholm Convention. The current funding has nearly been exhausted but those who believe they may still have POPs on their property are invited to contact The Muster.
To find out more visit The Great DDT Muster Website.