Lucky break keeps dumped chemicals out the bush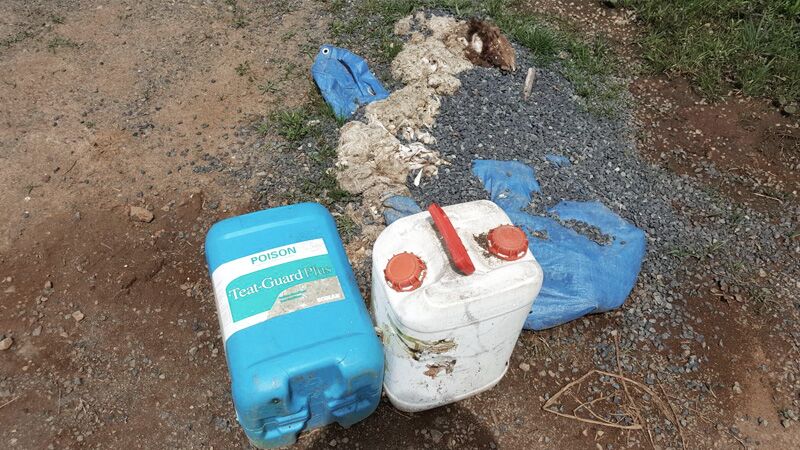 Media release:
A case of some lucky coincidence has seen dangerous chemicals removed from the side of a state highway in Waikato after they were illegally dumped.
The find was made by ChemCollect chemical collections expert Mark Rose, who had pulled his truck over near Tahuna, 47km outside Hamilton, for a rest break between jobs on Wednesday last week (November 22). He quickly contacted his manager, who made contact with the Waikato Regional Council.
ChemCollect is a chemical collection and disposal service run by Hastings-based resource recovery experts 3R Group.
Rose safely picked up the containers, however one had already leaked its contents onto the ground. The containers held an agricultural chemical and acid, and appeared to have been recently dumped.
ChemCollect manager Jason Richards says besides being hugely environmentally irresponsible, there is no need to dump chemicals as there is a safe and legal collection option available through 3R's ChemCollect service.
"It's really disappointing that people are environmentally irresponsible, and more importantly are happy to place the public at risk. If people see these offences being committed, we urge them to contact their local council to help ensure we protect our waterways and aquafers, and that the public is not put at risk."
Waikato Regional Council's waste minimisation facilitator Leah Wyatt agrees there are options available for the safe disposal of agrichemicals and it's disappointing they were dumped without consideration for any alternatives.
"It is fortunate the containers were found quickly and removed from the environment. I strongly recommend people get in contact with Waikato Regional Council to discuss the safe disposal options available," she says.
Information on agrichemical disposal, including rules and compliance, are available on the Waikato Regional Council website or visit ChemCollect for information about chemical collections.