3R Group – 2020 Vision
By Kiri Speirs on March 23rd, 2015 in
News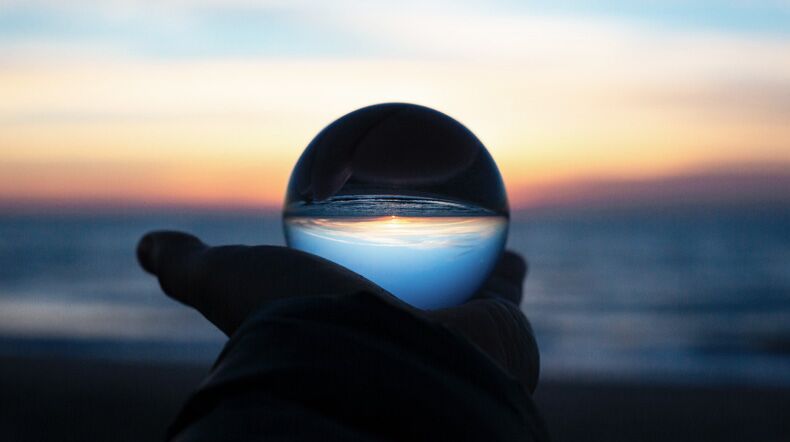 At 3R we help our customers prepare for a future without waste.
Every time our activity enables an item to be reused, recycled or repurposed marks a small step towards that end goal. So you could say that we're in the business of future-proofing. We believe the business models using resources most efficiently to meet their customer's expectations are the ones which will remain competitive in tomorrow's markets.
We apply the same long-term thinking to our own business. We've outlined where we want to be in 2040, and the path we need to create to make it happen.
The first phase of our long term plan is to resource our business to enable continuous growth until 2020. When we first started talking about it, 2020 seemed like the title for a science fiction movie; now it's only one election away!
You will have already seen one element of the plan; a fresh look at our branding and how we present 3R to the world. While it's early days, the feedback we have received from our existing and prospective customers shows that this work is already paying off in terms of visibility and improved clarity about what we can offer our customers. Most remarkable to me is how these changes have influenced our own attitudes, encouraging us to think more creatively and bring new solutions to existing waste issues.
The next element of the 2020 plan is to extend the capability of 3R, meaning we can work in new industry sectors and offer an extended range of service to our customers. With that in mind I am genuinely delighted to announce that we have formed strategic alliances with Darren Patterson of Patterson Environmental and Fraser Scott of True North Consulting.
Darren Patterson
Darren has nearly 20 years' experience in the environmental sector in both New Zealand and the UK, and will focus on developing further opportunities for our core business of designing and delivering programmes to repurpose waste.
We believe Darren can open doors for 3R that might otherwise be closed, and can introduce us to businesses and industries where we can really add value.
Prior to establishing his own business, Darren worked at Environment Canterbury for 10 years providing advice and guidance on the management of waste and hazardous substances within the Canterbury Region. He has also worked as an environmental consultant with GlaxoSmithKline and British Airways in the UK, and in the NZ timber treatment industry.
Darren is the Chair of WasteMINZ, and has been the Chair of the Liquid and Hazardous Waste Sector Group for the past 8 years. He is also a representative on the Liquid and Hazardous Waste Certification Council and is the Chair of the Sustainable Initiatives Fund Trust (SIFT) which works with Canterbury business to fund waste minimisation projects diverting waste from landfill.
Darren has a BSc Hons in Applied Chemistry and a MSc in Environmental Management with Legislation. He is also a member of the Institute of Directors.
I believe Darren's approach to find pragmatic solutions that get results will help us deliver on our shareholder's passion and vision for 3R, and bring real environmental and economic benefit to our customers.
Fraser Scott
Fraser and the 3R board are very excited about the breadth of additional capability and opportunities that exist when our respective skills and experience are united.
Fraser is the founder and principal consultant of True North which has operated successfully from a Christchurch base for the past 15 years.
Law and commerce trained, Fraser has extensive strategy, service development and project management experience across sectors as diverse as energy, IT and electronics, waste management, government and social services.
Fraser has successfully managed several recent projects that we have watched with interest, including Environment Canterbury's WMF funded investigation into a sustainable business model for improving solutions for waste treated timber in Canterbury, a study into hazardous waste disposal in Canterbury and a project for recovery and potential recycling solutions for waste plasterboard, a material which has received a great deal of attention since the Canterbury earthquakes and subsequent rebuild activity.
Those familiar to 3R will see a number of similarities with Fraser's recent work and our own, albeit in different sectors. We are particularly interested in working with Fraser in the construction and demolition space, where he has considerable experience, as well tapping into his vast project management knowledge and existing customer networks.
Fraser on the other hand is keen to collaborate with 3R to make change happen; to follow through more of his projects into development of large-scale stewardship solutions. This requires the resources and collaboration of a larger team, experience in programme design and delivery, and the logistical know-how to bring a concept to reality, all of which 3R possesses.
I welcome Darren and Fraser to the growing 3R family in their respective roles and look forward to introducing them and their capabilities to you in the very near future.
Posted by Adele Rose, CEO