WasteMINZ Awards for Excellence finalists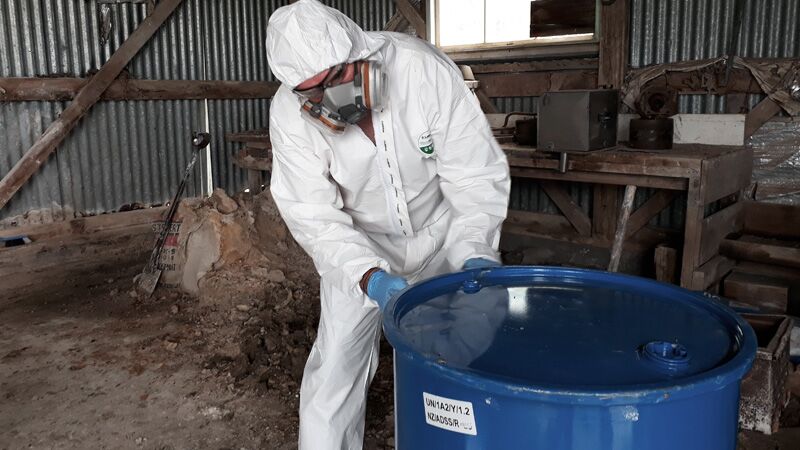 This year, for the very first time, WasteMINZ have introduced the WasteMINZ Awards for Excellence, which will be presented at the WasteMINZ conference gala dinner. This was in response to feedback from members that WasteMINZ should play a greater role in recognising the many successes and advances made right across our industry.
There will be four awards presented at the gala dinner on Wednesday 21 October, these are.
Best communication, engagement or education initiative (judged from applicants)
Best project or initiative in the commercial or public sectors (judged from applicants)
Best expo site (judged from those exhibiting at the conference)
Best written paper (judged from papers presented at the conference)
3R are delighted to announce that The Great DDT Muster has been selected as one of four finalists in the Best communication, engagement or education initiative category!
The Great DDT Muster
The Great DDT Muster is a current project undertaken by 3R Group to identify, collect and dispose of any Persistent Organic Pollutants (POPs) which remain stored on properties in New Zealand. DDT is the most well-known and most common of all POPs, but a dozen chemicals fit into this classification.
The project, funded by an application to the Waste Minimisation Fund, launched publicly in early 2015. Collection activity has commenced and will be completed over a 2 year period which may be extended, depending on demand and funding.
While ongoing, the project is surpassing expectations. With a target of four tonnes over two years, bookings reached three tonnes within three short months, demonstrating that many POPs remain on-farm despite all previous collection efforts.
The communications and engagement strategy was tightly focused on the target sector and was designed to prompt the required behaviour. By June 2015 bookings were at four tonnes!
Judging panel's comments:
Clearly defined target audiences and the behaviours they wanted to encourage and designed a campaign to effectively deliver upon these
Effectively utilised existing systems and infrastructure that the target audience were familiar with, thus eliminating barriers to participation
Clearly demonstrated extremely positive results, meeting their two-year booking target within the first six months
Watch this space for the results!