Spreading the circular economy message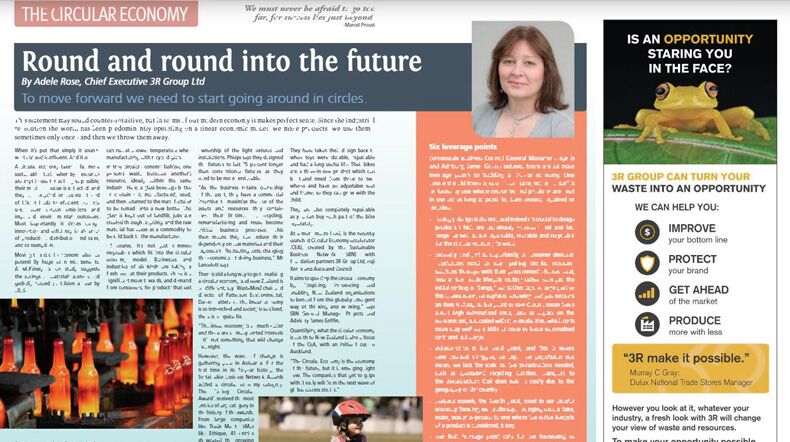 Talking about and promoting the circular economy is something we are really passionate about. It is after all a massive part of creating a sustainable future, both in New Zealand and the world.
Our Chief Executive Adele Rose recently wrote a great piece on the circular economy, which got a double page spread in NZ Manufacturer magazine. See the full story on page 12 of this e-reader.