MyHazWaste event rated a success by Waipā community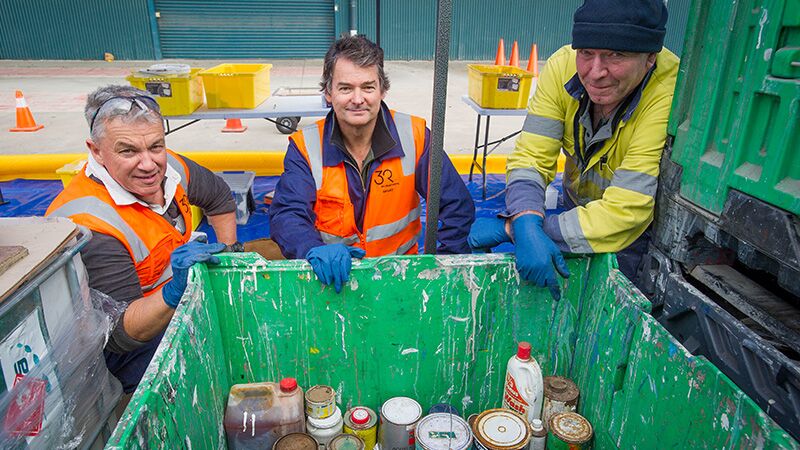 The recent MyHazWaste event run by 3R Group in Te Awamutu has received a glowing response from members of the public, who collectively disposed of just over 4.8 tonnes of hazardous household waste and chemicals.
The event, jointly funded by the Waikato Regional Council and Waipā District Council, saw residents bring in a wide variety of waste, from household chemicals to batteries and automotive oil, says 3R Group National Programme Manager – Chemicals, Jason Richards. "We even had some real nasty POPs (persistent organic pollutants) and a bottle of cyanide brought in for disposal. It's amazing what people have stored away – sometimes without even knowing until they look."
He was especially pleased with the response from a survey completed by 97 participants on the day. The majority rated the event very valuable and very easy to register for as well as the communication being excellent. Ninety-four percent said they would like to see the event repeated regularly.
"It's great to see responses like this. One of the mains aims when we designed MyHazWaste was to make the process of registering, getting a timeslot and taking waste in for safe disposal as simple and easy as possible for everyone," Jason says.
"One of the comments we got; 'Very simple, well run, good opportunity to get rid of bits and pieces', sums it up pretty well."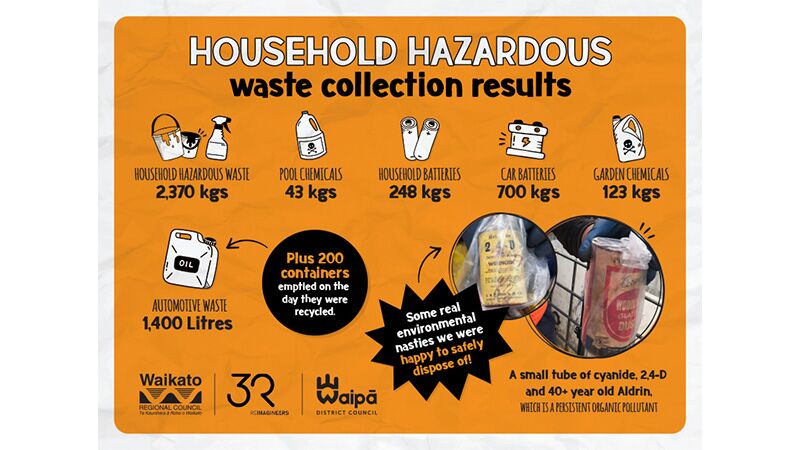 Waipā District Council Waste Minimisation Officer Sally Fraser says the event provided a way for ratepayers to dispose of material which they were unsure of what to do with. "It was great to work with 3R to deliver this event – they did all the hard parts with all the waste streams, and we just had to provide a space and a couple of volunteers."
Waikato Regional Council Waste Prevention Advisor Valerie Bianchi says the event was, "a great way to support the community and reduce the risk of hazardous chemicals being released into the environment".
MyHazWaste is a customisable service which allows councils to offer ratepayers a free drop-off event for hazardous household waste ranging from garden chemicals to automotive waste, pool chemicals and even POPs and other banned substances. 3R works with councils to customise each event to needs of the local community and manages the process of registering and getting in contact with participants. 3R's team of chemical collection experts then runs the event and provide proof of safe disposal to council.