Moves to declare end of life tyres a priority product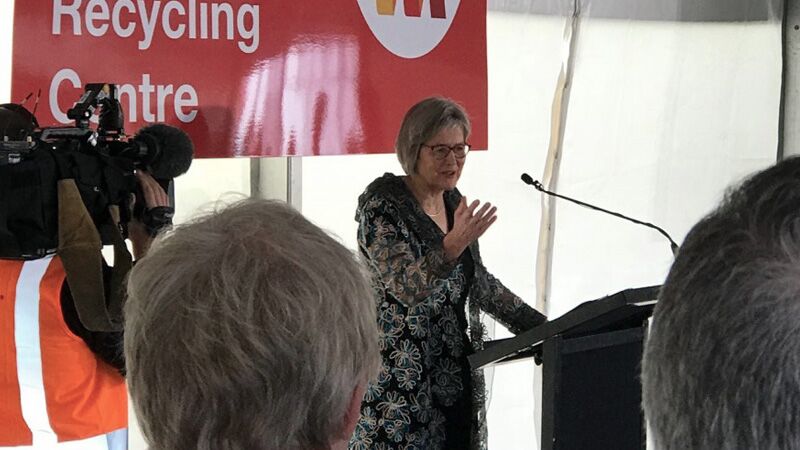 New Zealand has edged one step closer to solving its ever-mounting problem with end of life tyres.
Auckland Mayor Phil Goff welcomed comments from Associate Minister for the Environment Eugenie Sage on the declaration of end of life tyres as a priority product, on May 18. This would see the establishment of New Zealand's first mandatory product stewardship scheme for end of life tyres as recommended by Tyrewise, and would be the first time a NZ government has announced a priority product.
MORE MEDIA:
– Mayor wants scheme to stop tyre waste
– Listen to Minister Eugenie Sage and Mayor Phil Goff speak on the day
– New facility to tackle NZ's tyre recycling challenge
– Auckland recycling plant to transform tyres into fuel
– Waste Management's south Auckland facility will recycle three million car tyres each year
Adele Rose, Chief Executive of 3R Group, which leads the Tyrewise project, joined Mr Goff in his call for the scheme. "Industry is on board with Tyrewise and are ready to go once end of life tyres are declared a priority product," Mrs Rose says.
Tyrewise presented a report to the then National Government in 2013 laying out the framework for the scheme, which would build the cost of disposal into the purchase price of tyres. Such a scheme would "totally disincentivise either landfill or dumping or stockpiling (of end of life tyres)," Mr Goff says.
The calls come as the minister opened Waste Management's new tyre recycling facility in Auckland on May 18. In her address she said work was needed for a mandatory product stewardship scheme for tyres. "The Ministry for the Environment is working on the best options for developing that," she says.
Waste Management's new facility received $3.85 million from the Waste Minimisation Fund in 2017. It will be able to process 15,000 tonnes of end-of-life tyres in the first 24 months and reach full capacity of 30,000 tonnes or around three million passenger tyres a year after 36 months.
"It's great to see a facility like this which will begin to address the huge issue of end of life tyres in New Zealand. Priority product status would pave the way for further large-scale solutions for turning end of life tyres from waste into a resource," Mrs Rose says.
The total volume of tyres (car, truck, aircraft etc) which come to the end of their useful life in New Zealand each year is currently equivalent to over 7.75 million passenger tyre equivalents – some 73,700 tonnes worth.
No real solutions for end of life tyres in New Zealand have led to millions stockpiled around the country, posing a significant harm to people and the environment, Mrs Rose says. "You just have look at some of the recent tyre pile fires to see how big of a risk they pose. End of life tyres also represent a huge potential resource that is lost when they burn or are put in landfill."
Tyrewise was set up in 2012 to provide a framework for the development of a stewardship programme to manage end of life tyres in New Zealand. It was signed off and presented to then Minister for the Environment, Nick Smith, in August 2013.
However, the then government proceeded with an investment strategy to secure markets for end of life tyres, postponing any decision about declaring tyres a priority product.