Hazardous substances should never be 'out of sight out of mind'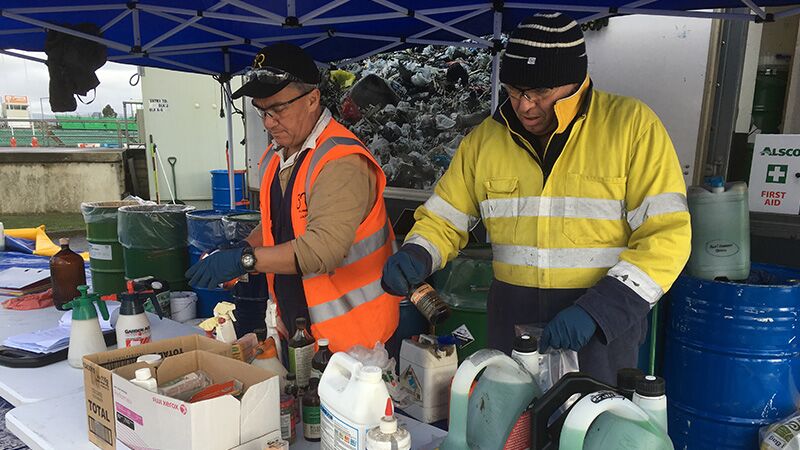 Did you know some of the things Kiwis routinely store at home under the sink or in the shed are so hazardous they are managed under an international agreement?
This agreement (the Basel Convention), of which New Zealand is a signatory, means the country is obligated to properly deal with hazardous materials – both in terms of how they are collected and transported, and how they are disposed of.
It shouldn't come as a surprise the average New Zealand household has its fair share of hazardous substances and while many of them have relatively long shelf lives, they can't be kept forever, and certainly can't be tipped down the sink when they expire or aren't wanted anymore.
Often people don't know what to do with this waste and this is where residents look to their councils to offer a solution. While city, district and regional councils aren't currently directly responsible for ensuring residents in their area correctly dispose of hazardous substances, citizens' expectation is that they should be providing options. The alternatives, dumping them covertly in landfill amongst other rubbish or DIY disposal on land and down drains are direct risks to areas councils are accountable for.
In the future, under the government's proposed new waste strategy, a duty of care approach and alignment of responsibilities through all levels of government may well see councils bearing some direct responsibility for hazardous waste disposal.
This is one of the reasons we developed the MyHazWaste service, a turnkey solution which builds and improves on traditional hazmobile events by using an updated collection model. This means there is a more controlled collection method, experienced and qualified staff on hand, accurate data collection and improved public education.
The MyHazWaste service was developed as part of 3R Group's ChemCollect programme and we've run successful events for councils since mid-2018, collecting and safely disposing of all manner of substances. From general-purpose cleaners to banned pesticides, the range of what people bring in never ceases to amaze us – which only reinforces the need for events like these.
If you would like to find out more check out our MyHazWaste case study.
By Jason Richards is the 3R Group National Programme Manager – Chemicals