Not your everyday recycling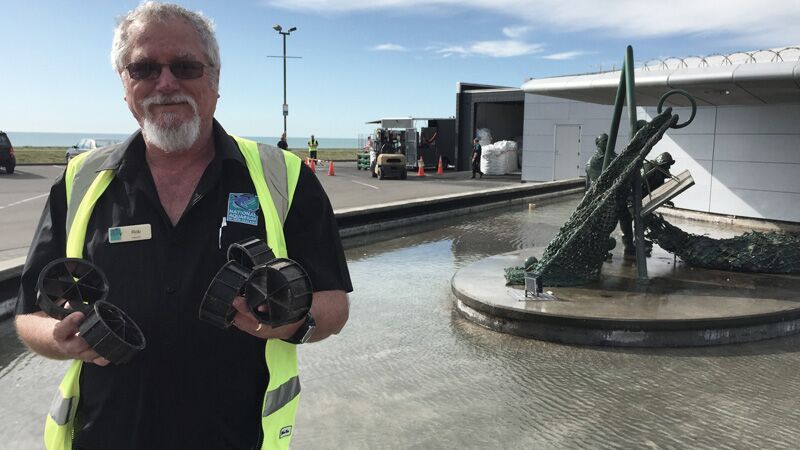 When the National Aquarium of New Zealand upgraded their filter system, they turned to local experts 3R Group to recycle 40 cubic metres of obsolete plastic.
"We've moved from plastic bio-balls, which provide a habitat for the good bacteria that cleanse waste from the water of the Oceanarium, to a sand-based system," explains Aquarium Manager Rob Yarrall.
"The sand gives us a better result however it did leave us with a bit of a disposal problem."
The Aquarium also delivers the Napier District Council Waste Aware programme in schools, so wanted to avoid landfill if possible.
"We're very aware of the consequences of plastic making its way into our oceans, plus we wanted to practice what we preach to kids about doing the right thing with waste, so we really wanted to find a recycling solution."
A quick search led them to local company 3R Group, who specialise in helping individual companies or whole industries repurpose used products and packaging.
General Manager Operations, Gareth Mentzer explains "We focus on products that are either difficult or hazardous to manage, like paint, chemicals, mattresses, child car seats, irrigation pipe, horticultural plastics etc.
"These items aren't accepted by mainstream recycling services, but often it's just a matter of applying some innovative thinking and technology to find a solution for them.
"Our methods recover valuable resources for re-use, often at the same or lower cost of sending a skip-bin to landfill. So it's a win-win for everyone."
3R tackled the polypropylene bio-balls by shredding them on-site at the Aquarium using their custom-designed mobile granulator. 900kg of the shredded plastic was then delivered to Napier's Polymer Systems International who will process the plastic and use it to manufacture new products for the construction industry.