Second sweep of The Great DDT Muster gathers pace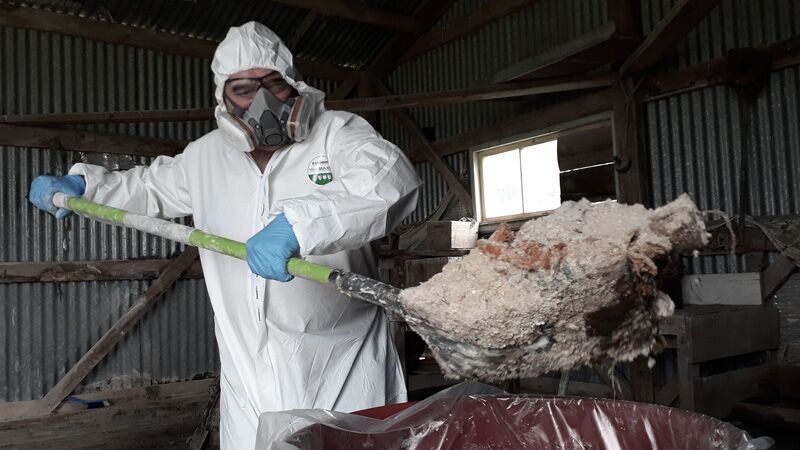 The Great DDT is gaining momentum as farmers turn over tonnes of their unwanted chemicals for safe disposal.
The programme has so far collected some 17 tonnes of banned persistent organic pollutants (POPs) and other chemicals from properties in Northland to Invercargill.
The past months have seen some unusual collections too, with a massive 2.3 tonnes of DDT found at one property, while another required staff to crack open an old safe to reach the POPs stored inside.
The Muster, which is being run by the 3R Group, is in its second round of collections, having initially started in 2015. It is set to move down through Waikato and the lower North Island, and then onto the Mainland in the coming weeks.
3R Group ChemCollect Manager Jason Richards says he was surprised at the volume of POPs being booked for collection.
"This is the second time the Muster has done a sweep of the country, so we didn't anticipate such large quantities of POPs still present in the rural sector. The main thing is these land owners are doing the right thing and having the chemicals properly disposed of."
A recent news report highlighted the suspicions of regional councils that thousands of tonnes of contaminated waste is buried on farms each year. Of that waste, chemicals have the worse environmental impact, Jason says. However, he points out that farmers will make use of services, like the Muster, if they are made available.
3R also runs the ChemCollect service which collects and responsibly disposes of all types of unwanted chemicals. "Farmers use this service to safely get rid of chemicals such as expired stock, obsolete or banned products, industrial waste and by-products," he says.
"From what we have seen many farmers are keen to do the right thing and have unwanted chemicals properly disposed of. The rural sector just needs more options for disposal of waste."
The chemicals collected as part of the Muster and ChemCollect are shipped offshore for appropriate disposal.
DDT and other pesticides containing POPs haven't been sold or used in New Zealand for many years, due to known long-term impacts on human health and the environment, Jason says. However, some properties still have them stored, either because the land owners don't know they are there, don't know what to do with them or are unwilling to pay for collection.
Financial support for the Muster has been provided through the Waste Minimisation Fund, administered by the Ministry of the Environment, as part of the government's obligations under the Stockholm Convention.
For more on the Muster visit The Great DDT Muster website.
Read the news reports on Stuff.co.nz here and here