Courtyard facelift with recycled paint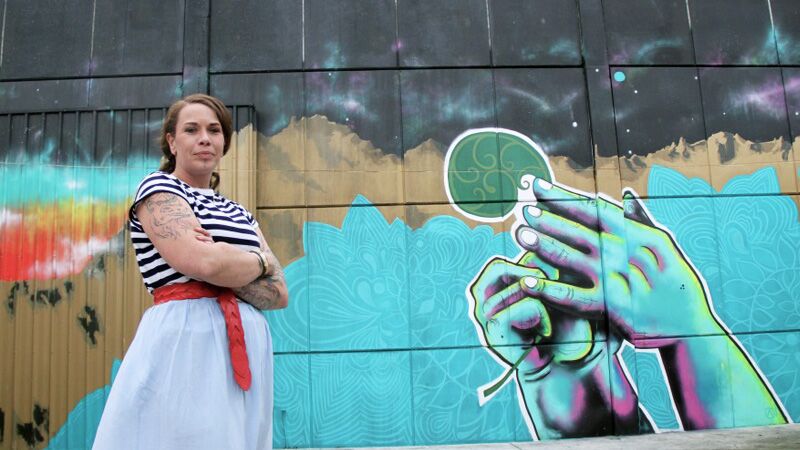 Giving the courtyard at the back or our building a facelift is something which has been on the to-do list for a while.
It's still an ongoing project but we are really pleased to have completed the first, and biggest, part of it by having a beautiful mural painted on the huge concrete wall overlooking the area.
The work began with Hawke's Bay student Maggie Dever taking on the job of preparing the wall. Even though this simply meant painting it white, it was no small task as she first had to clean the wall and apply a sealer before the three coats of undercoat, on a challenging surface.
For the mural we approached Idea School at the Eastern Institute of Technology and asked the art students to submit designs for the wall. In the end we commissioned another Hawke's Bay local – art student V Hoy to work her magic.
Part of the brief was to use as much recycled paint – from the paint and packaging take back programmes we manage – as possible. The white undercoats were also painted using recycled paint.
V loved the idea and in the end she only used a small amount of new paint to bring her vision to life – a pair of hands cradling an unfurling koru with the spectacular Te Mata Peak and surrounding ranges as the backdrop. The result is something we are all proud of.